Alan Wong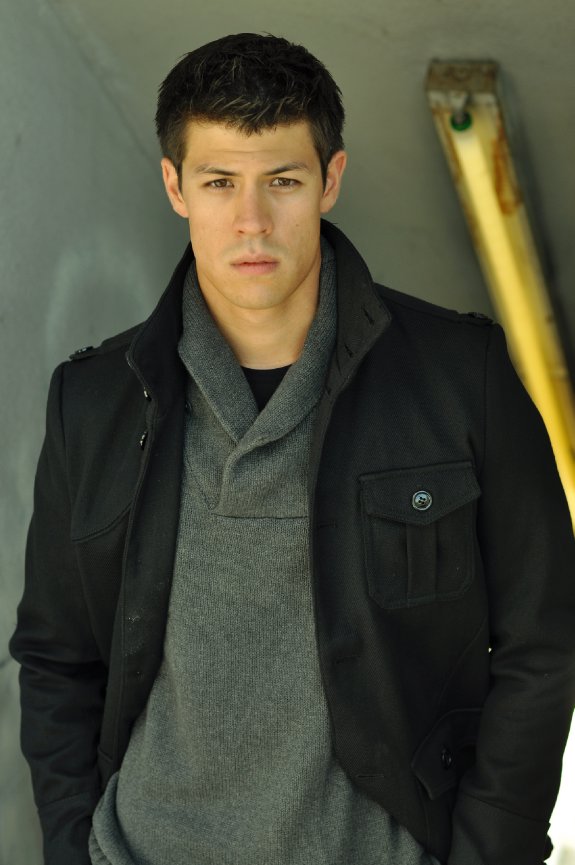 Originally from California, Alan M. Wong found his passion for entertainment while acting on stage at an early age. Many years later, he landed in the heart of Los Angeles, building a career both as an actor and entertainer. An alum of the Occidental College Theatre Department and Broadway by The Bay Musical Theatre Conservatory, Alan has had the honor of training under a myriad of incredible and influential educators and artistic minds. After graduation, his pursuit of a film/television acting career began quickly. Alan has been seen in work at the VC Film Festival 2007, on the Disney Channel in "Hannah Montana", and in various spots and commercials on ABC, FOX, and CBS.

Despite exploring opportunities in Film/TV, Alan remains completely addicted to the theatre and has been unable to quit the love he found for acting on stage. His past work has been seen in productions of "The Mikado" as Pooh-Bah, "You're a Good Man Charlie Brown" as Snoopy, "Candide", and "Tonight We Improvise!" After relocating his career to Hong Kong, Alan starred in the Asian premier of "Yellow Face", American playwright David Henry Hwang's Obie award winning play on mistaken racial identity.

Alan's hosting career began in 2008, when he was asked to Emcee a Debuataunte's Ball at the Biltmore Hotel in Los Angeles. He went on to professionally host over 15 more galas and events over the next 5 years, working on such shows as America's Celestial Beauties Pageant 2009 & 2010, Reflections XX, and the Gala events for AIREEC 2011, and MIPIM Asia 2012.

Currently, Alan has relocated to Singapore and is starring in an upcoming Pangdemonium theater production.


Angelique Teo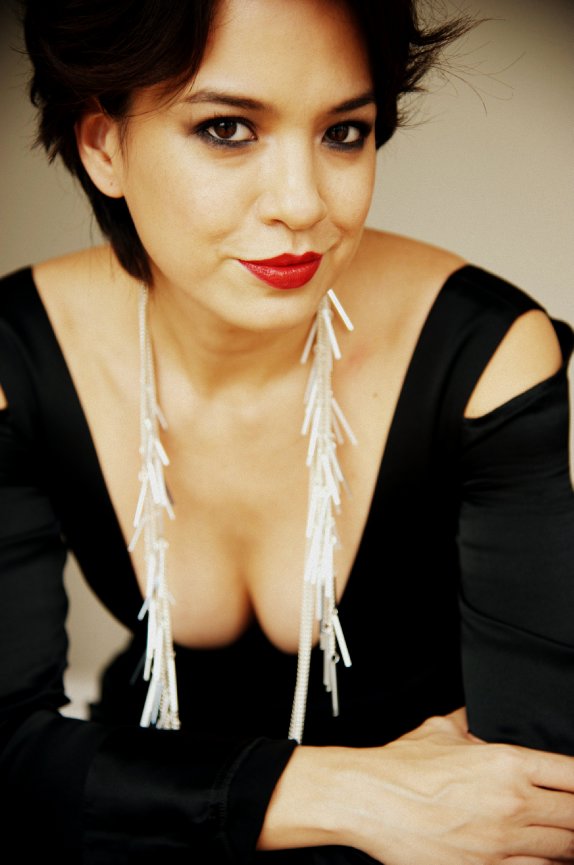 Having been in the industry for two decades, this multi-faceted personality has gone from strength to strength. From a successful modeling career, she moved on to television and radio presenting; producing her own evening drive-time show after just a year.

Today, Angelique's bio reads a mile long with programs airing across more than 23 countries on 42 channels. Her current job titles include; host for two HBO Asia programs, host and face of LI (Life-Inspired) TV, host for the Singapore Formula 1 on national TV, scriptwriter, luxury travel-writer and more recently, entrepreneur. She recently launched Asia's first line of moisturizing candles under the label "Amore Essentials". As an accomplished travel writer, she has been coveted by luxury resorts in Thailand, the Maldives and Vietnam.

With so much on her plate, this jet-setting host continues to be one of the most sought-after presenters across the Asia Pacific region and beyond; having hosted for A-list events that include sharing the stage with the likes of Jackie Chan, Rick Astley, Felipe Massa, JJ Lin, Marco Pierre White, Jay Park, Lewis Hamilton, Jenson Button ... and that's just naming a few.

Want more? Click HERE to go to Angelique's Website!


Anthony Morse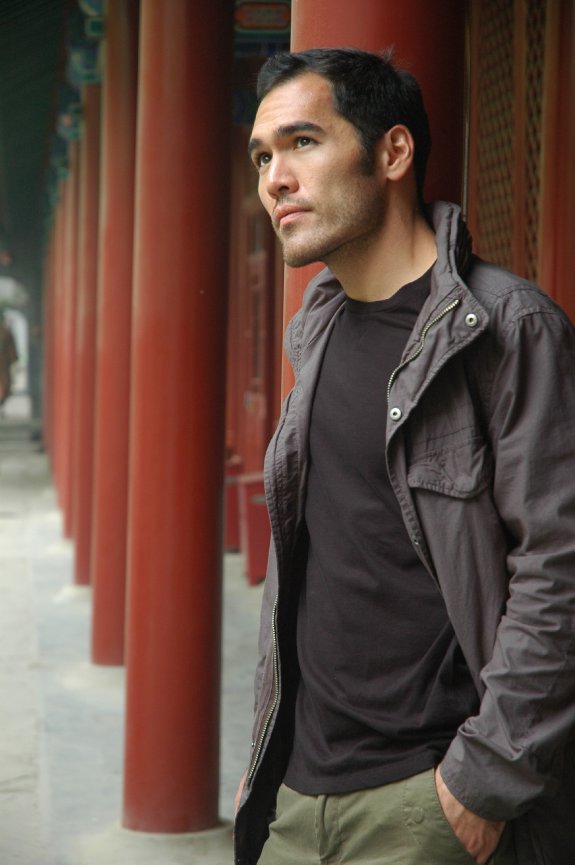 Anthony surprises you with the most wild cards – he pursued a Masters Degree in Theology in Tennessee, was listed in the 2002 Who's Who Among Students in American Universities and Colleges, played John Travolta's "Danny Zuko" in his high school musical production of GREASE!, and is a skilled martial artist.

Adventurous and easy going, Anthony's DNA is designed for the great outdoors. He has tried his hand (and legs) on practically all modes of sea, land and air transportation. From deep water diving to cross-country motorbiking, mountain climbing, bungee jumping and cliff jumping, he has admitted that he would skydive too if given the opportunity. Indoors, his creative flair surfaces, from songwriting to singing and playing the guitar, harmonica, and piano.

Currently, Anthony has travelled to almost every continent on the planet, with countries including Brazil, Mexico, the US, Costa Rica, Canada, England, Scotland, Frace, Italy, Spain, Switzerland, Israel, Saudi Arabia, China, Burma, Thailand, Malaysia, Indonesia and Singapore. For this wanderer, the adventure is always just beginning. His ultimate dream is to travel around the world within two years without setting foot in a plane.

Anthony has filmed two seasons of HIDDEN CITIES for the History Channel Asia, a position he won over thousands of other applicants when the channel did a search for a new host in 2010. Anthony is now back in Thailand after taking a brief hiatus to study his passions in LA, including acting, photography and music. NOW BASED IN BANGKOK!


Erin Lim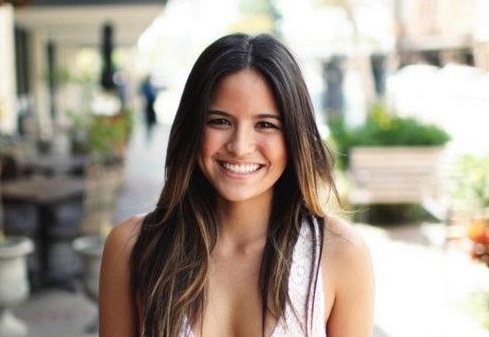 Biography

Erin Lim; personality, producer, storyteller.

A Los Angeles native of diverse heritage (a Chinese/Filipino father and Spanish/Italian mother), and graduate of Chapman University's College of Film and Media Arts; Erin's creativity and talent are enriched by her deep cultural identity, studious technical expertise and unique wealth of experience.

Erin has hosted on the red carpet for The Emmy's, the Hollyshorts Film Festival, the Billabong XXL Global Big Wave Awards, and many studio productions. She has worked production and development for NBC Universal's Style Network, Mark Burnett's Finnmax, Shed Media, Intuitive Entertainment, TV Orange and other Los Angeles based networks, companies and live award shows. In addition she has created and starred in her very own series, EL337 (Elite); which covered the very latest in gaming and entertainment, garnering high praise by many in the industry.

As a documentarian and filmmaker, Erin has traversed the globe in search of stories; from the untamed wilds of West Africa to the cosmopolitan metropolis of Singapore. These journeys have fueled both her thirst for adventure and her desire to affect awareness and change through the eye of a camera.

Erin is a bright young visionary of shining charisma and radiating heart. Whether in front of the camera or behind it, Erin strives to entice and enliven audiences with her passion, integrity, humility and yearning to make a difference.

***Want more? Check out her WEBSITE!!!***


Jason Godfrey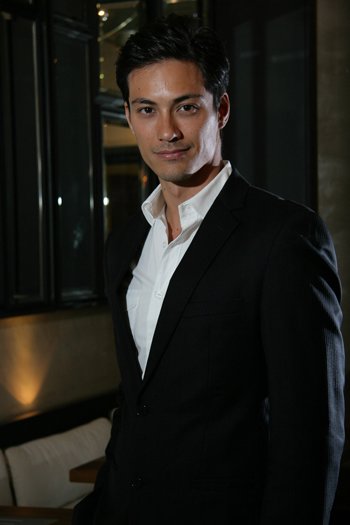 Jason Godfrey has spent the past decade waiting for the phone to ring. As a professional model there was little else he could do to get work. Being apathetic for a living wasn't his passion, but it paid--and more importantly provided the opportunity to live in Europe, Australia, Asia, and Africa.

Gracing runways and magazine covers worldwide wasn't the best use of his Bachelor of Environmental Studies from the University of Waterloo, but Jason never lost his love of the outdoors. From traipsing to the top of volcanoes, to flipping a fully loaded canoe in level three rapids, to gulping sea water while cage diving with Great Whites, there's little outdoors he won't do. A certified diver and proficient rock climber, Jason plans his vacations around shipwrecks and piles of rocks he can scale.

Recently Jason has been moving away from modeling and into hosting. His first job was FOX's live broadcast of the Oscars on Star Movies. Since then he has shot "Escapades" for AXN, signed on as a host for LiTV, and is joining Star VIP Access. He's hosted the red carpet for Screen Singapore 2011 as well as the Johnnie Walker Circuit Lounge TV for Singapore F1 2012. Jason was also a guest judge on "Asia's Next Top Model" and starred in an episode of DIVA/Universal's "Hot Guys Who Cook". Jason is currently filming in the Philippines where he is the producer and star of his new show "TEN".

Jason has settled in Hong Kong where he continues to renew his Xbox live subscription, is in the process of building a climbing wall on his roof, and is very happy with his couch.


Justin Bratton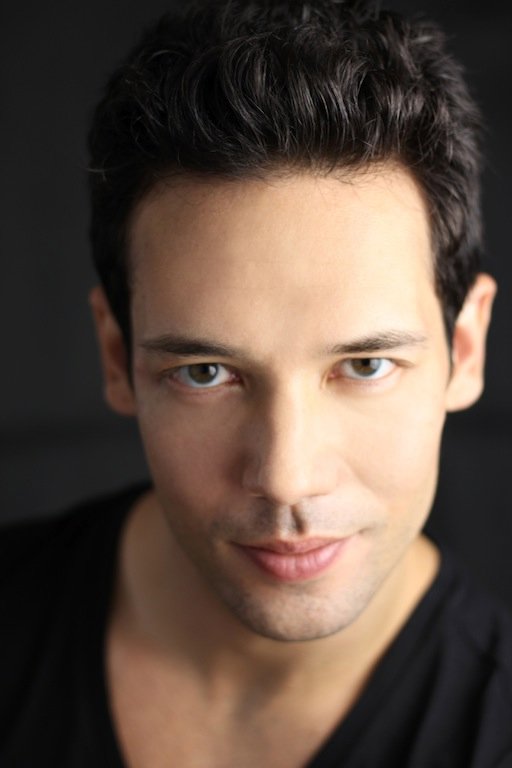 Justin Bratton, newest member of The Collective, is an established host, actor, model, and film-maker based in the Asia-Pacific Region. Of American and Burmese descent, Justin has had a somewhat unorthodox journey from his native Texas to the entertainment world of Asia.

After graduating from the University of Texas with a double degree in Communications and Hispanic Studies, he deferred a corporate career in order to travel and explore the world. His off-beat adventures took him first to Mexico where he played semi-professional soccer and worked in a store selling fake-plants, and then on to Australia where he was employed as a door to door salesmen. He then travelled north, backpacking through Southeast Asia and working as an English teacher in Thailand before finally arriving in Singapore, where a local friend persuaded him to try modeling. Although he was somewhat reluctant at first, the rest is, of course, history as Justin built up an extensive portfolio of TV commercials and campaigns while modeling across the region.

Through his successful TV commercial career, Justin discovered a love for film, and expanded his skills to include writing, directing, producing, as well as acting. Having established himself as an independent film-maker, he has created his own artistic work such as Cupid and The Princess and acted in films such as Art of Living, Inertia and the critically acclaimed Final Recipe.

During a year-long stint in Kuala Lumpur, Justin advanced into the hosting scene, and he is quickly becoming known in the region as a versatile crowd favorite, having hosted events for Davidoff Champion, Manhunt, Hennessy Artistry, F1 Grand Prix in Sepang, Mixed by Singha, and The Apartment Live with Jamie Durie. This past year he has branched out yet again, taking on the unforgiving world of stand-up comedy and performing regularly at The Londoner in Bangkok.

Recently Justin returned to his backpacking roots to host Heineken's award winning series The Passport, traveling solo from Inner Mongolia to Bangkok using nothing but beer as currency.

Although only recently arrived back in Singapore, Justin is already busy with several projects – starring in a new film for FZD media, as well as shooting for publications such as Surface Asia and August Man, and Hosting for Estee Lauder. He is happy to be back where it all began and keen to get started on some new adventures in the Lion City. It looks like that corporate career may have to wait a while…

Wanna see more? Click HERE to go to Justin's website!


Linda Black




Linda is a 20 year veteran of the modeling industry and has been in front of the moving lens for 18 years as actor and television host. This Texas native started her international modeling career at the tender age of 17 and has been invited to and successful in almost every major fashion capital of the world.

From the runways of Milan to the cutting edge fashions of Tokyo, Linda has graced countless magazine covers and editorials, print campaigns, billboards and tv commercials for products than even she can remember, but some notable brands are Fossil, Kanebo, Bvlgari, Cosmopolitan Magazine Japan, Glamour Magazine US, and is frequently featured in Singapore magazines such as Her World, Women's Weekly, and Simply Her.

She moved to Singapore 10 years ago on a three month modeling contract and was promptly invited to move in front of the moving camera as sexy, enigmatic spy "Clansi" in a series of shorts for AXN, traveled the region in search of indigenous tribes in Channel News Asia's "Heritage Hunter", and moonlighted in Malaysia for a series of shorts for the launch of Food Network Asia, highlighting local fare.

HTC Celebrity Ambassador, mother of 2, an active member of [the]Collective, and having recently and infamously posed as Marilyn Monroe for the Singapore Cancer Society "Lift Your Skirt, Save Your Life" campaign for cervical cancer awareness, and also posed nude – channeling The Birth of Venus - for the Singapore Cancer Society's "CHAIRITY: Artists and Designers Against Cancer" media campaign the year before, Linda shows no limits to her interests or boundaries.

Linda is currently hosting HBO Asia's flagship program "HBO Central", as well as the horror movie showpiece, "The Dark Room". Also currently airing is "Taste of Thailand" on Channel News Asia, as well as "Follow Me Japan" on Hello!Japan network. Her recent projects included "MODE" for Diva/Universal, and is an active and sought after live event emcee for various events around Singapore.

She's also an active supporter of various charities for human trafficking and cancer research.

WANT MORE? CLICK HERE for HER WEBSITE!


Marc Nelson




Marc Nelson truly is a man of the world. Graduating with a bachelor's degree in Social Anthropology, he's always been interested in other cultures. Since the ripe old age of 7, he as been traveling and living in all of the far flung corners of the globe. From Mauritius to Egypt, Estonia to Brazil, and everywhere in between he has managed to visit over 40 countries and lived in 7 of them. After living in such diverse countries as Tanzania, Kenya, Hong Kong and Canada as well as his native Australia, Marc found himself most at home in the Philippines. And it is in the Philippines that he found his true calling.

After tripping into modeling "accidentally", Marc quickly found himself the darling of the industry, scoring countless campaigns, magazine covers, and print campaigns. However, it wasn't until he started to host the now long running and award winning program "Sports Unlimited" that he really found his niche. An avid athlete and sports lover, he is always game to try every challenge he has been thrown. From bungee jumping in Australia, skydiving in Guam, swimming with Great White sharks in South Africa or flying a fighter jet over an active volcano, there are no limits for this adventure seeker.

After competing in "Amazing Race: Asia Season 2" with best friend Rovilson, Marc saw his popularity skyrocket in the SE Asian region, and led him and Rovilson, along with Singaporean host Eunice Olson to partner again for "The Duke" on AXN. Currently Marc can be seen hosting "Dare Duo", and is busy running his own kiteboarding resort in Aklan Philippines for fellow sports lovers like himself.

Due to his recognition and skill as a host he is much in demand when it comes to hosting events and pageants. He has hosted the Elite Model Search, Manhunt International, Miss Teen Philippines, Mutya ng Pilipinas and Miss Philippines as well as the world-renowned Miss Earth International Beauty pageant on more than one occasion. Other pageants, awards nights and events are constantly being added to his roster.

Want more? Check out his website!


Mohini Sule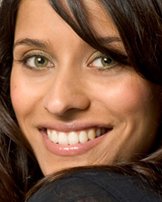 Mohini is a warm and accomplished presenter whose warm, bubbly, and inquisitive combined with credibility and authority makes her a unique choice of presenter.

While cutting her teeth in the UK on various programs related to sports, music and children's programs, Mohini held her own interviewing many celebrities and famous music acts, and grew to love the rush of live television.

A few short years ago Mohini packed up her smile and bags of enthusiasm and landed in Singapore, prompting a flurry of interest from clients that had her hosting "Lonely Planet: Best in Asia", "Business Class" for Channel News Asia, and "HBO Central" for HBO Asia.

After a brief hiatus, Mohini was welcomed back to the live event stage at the Singapore F1 2012, introducing all the music acts to their rowdy fans.

A mother of two, Mohini has a passion for parenting and childhood issues. She's currently filming Season 2 of "Kids vs. Film" co-hosting once again with fellow Collective member Oli Pettigrew.


Oli Pettigrew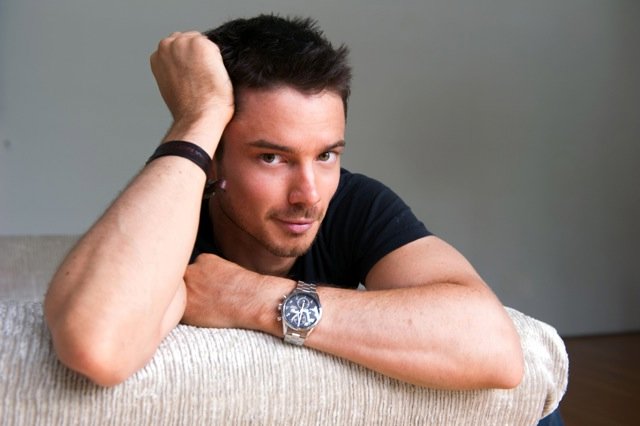 Born in Hong Kong, schooled in England and resident of Singapore for the better part of a decade, the last few years have seen Oli turn into one the region's leading TV stars.

It was Oli's selection as host of SONY STYLE on AXN that propelled him onto TV screens across Asia. Over 100 episodes later - Oli's career has officially gone into overdrive. The last 2 years alone have seen him hosting shows for Lonely Planet, Channel News Asia, Channel V, Star World, HBO, Cinemax, Food Network, TLC and AXN. As a testament to his talents, Oli has been nominated for Best Entertainment Host and Sony Style has been nominated for Best Lifestyle Show at the Asian Television Awards 2011 - which in a poetic touch, Oli also co-hosted. In 2012, with two nominations for Best Host, Oli won for "Cash Cab Asia".

Oli has also found time to make guest appearances on AXN shows EBUZZ, THE DUKE and CYRIL: SIMPLY MAGIC as well as hosting the live international broadcast of MISS EARTH 2010

Oli recently wrapped LONELY PLANET: SIX DEGREES CHINA for Discovery Channel and a series of shorts for FOOD NETWORK ASIA as well as a BRAND NEW TV franchise for the AXN network: CASH CAB ASIA

October 2011 will see the premiere of part 2 of season 5 of SONY LIFESTYLE, and the premiere of CASH CAB ASIA on AXN in the same week, as well as the premiere of LONELY PLANET: SIX DEGREES on TLC .

At the same time Oli continues to shoot EPAD on MAX as well as making daily appearances on HBO - meaning Oli will be a weekly feature on SIX SHOWS on FIVE NETWORKS each of which airs in between 20-25 countries across S.E. Asia and the World.

In his spare time Oli is a proud parent to two children, and donates his time to causes for the Breast Cancer Foundation, Singapore Cancer Society, and M.I.L.K – Mainly I Love Kids charities.

Want more? Check out OLI'S WEBSITE!


Rovilson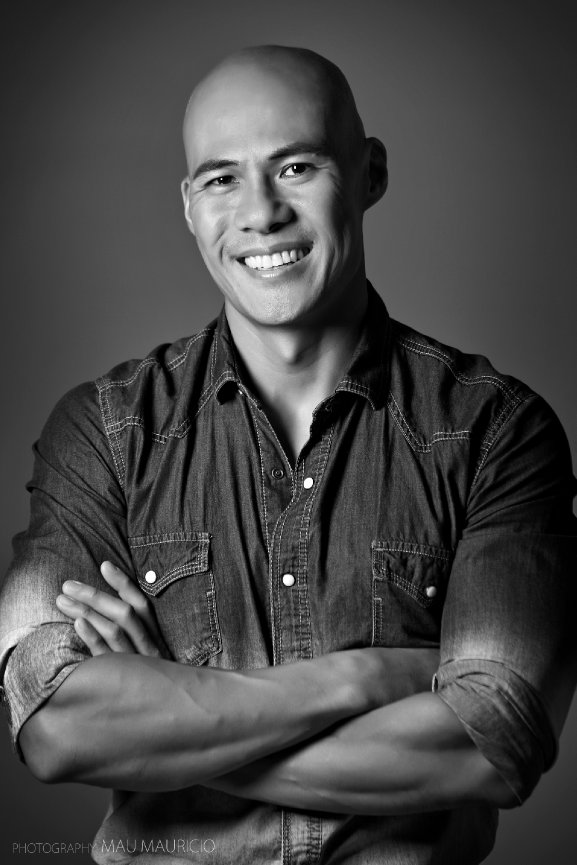 Rovilson Fernandez is a student of the entertainment world. Having graduated from film school in the United States, he set his sights on exploring Asia and benefiting from its diverse film/tv universe. It was an impromptu visit to a studio that led him to a very successful career path, not as a director, but as an on-screen personality.

Not surprising, Rovilson's wit, humor and stage presence is enjoyed by many in another capacity -- events hosting. Due to his easy-going nature and "jack of all trades" type profile, he's hosted everything from sporting events, to corporate functions, wedding receptions, raging parties, formal galas and everything in between. After directing/producing/writing a number of popular TV shows (Nike Summer League--2006, Island Paradise Adventure Race--2005, The Men's Room--2006) for STUDIO 23, Rovilson fully embraced a completely different industry, publishing.

From the success of the internationally popular "Amazing Race: Asia Season 2"(2007), in which he and his teammate starred in, Rovilson co-hosted a new show in 2009, "The DUKE" on the AXN network (a division of Sony Pictures Entertainment). Touted as Asia's first and only "men's magazine" program. It brought his brand of humor to the 90 million viewers throughout the region.

Viewers, fans, producers and sponsors all agree that Rovilson's persona is undeniably tailor-made for the international arena as well as the local market.


Simon Yin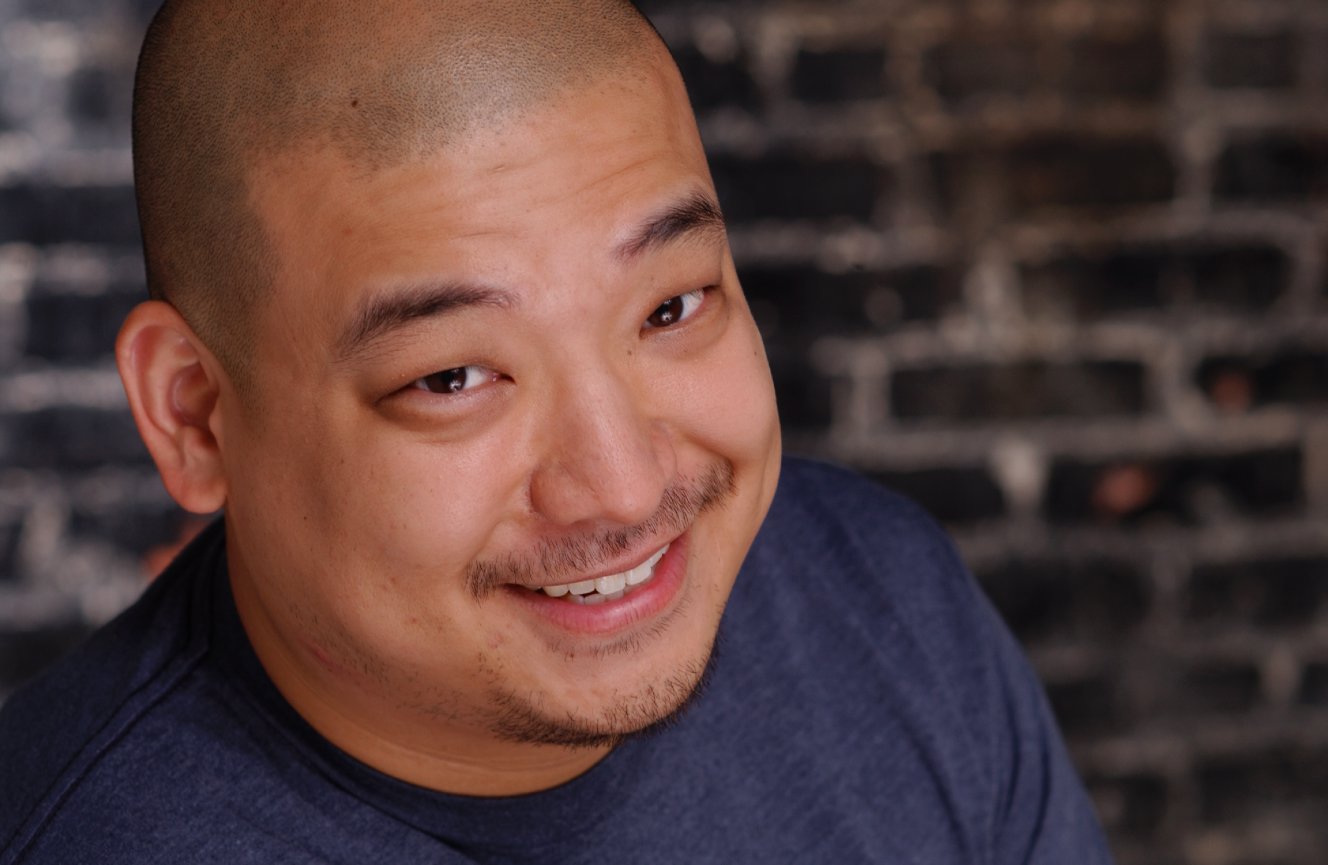 Hailing from Atlanta, Georgia, Simon started off his career as on air host for Turner, then graduated to a MTV VJ position in New York City. It was during this time in NY that Simon also started directing and producing content for MTV Networks.
Then there was LA, where three years were spent as a producer on a nationally syndicated television show for NBC, while also performing in theatre and acting in television, commercials and movies. Randomness followed, and Simon is now currently in Hong Kong, directing, acting, and on-air hosting.
This passed year had Simon releasing his directorial debut feature film "SuperCapitalist", shot both in NY and HK, and in the meantime is busy writing his next feature. Simon also MCs for corporate clients as well as local charity events. On air, Simon has been featured across FOX International Channels, in his own show, as well as in promos and voiceovers.
The latest on Simon is he has also been the host of History Channel Asia's "Hidden Cities: Extreme" and is now preparing to film season 2. He's also directed episodes of "Hot Guys Who Cook" for Diva/Universal.
Simon is known for his great work ethic, sincerity, and comedic sensibilities. When asked what the key to his success has been, his answer is simply, "My chubbiness."
Want more? Click HERE for his personal website!